Singapore's Leading Virtual Events Emcee For Your Digital Online Events - Emcee Paige Tuieng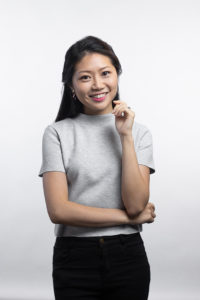 With the COVID-19 pandemic, our every day life has changed. Singapore's events industry definitely isn't spared. The industry has changed at a much quicker pace than we'd expect it too. Singapore event organizers are now looking at bringing live events online through platforms such as Facebook, turning them into virtual livestream events! Singapore virtual events emcee Paige is at your service.
These days, many of us in Singapore are working from home. We are seeing more digital events such as Webinars, Virtual Online Courses, Virtual Career Fair, Virtual Museum Tours, Virtual Live Band Performances and more. There is even a Virtual Community Centre showcasing online cooking classes, yoga classes, make-up classes etc. Many activities you can think of can possibly be brought online.
Some Differences Between Live Events vs. Virtual Events
There are several differences when it comes to conducting a virtual event in Singapore compared to the traditional way.
In live events, you are able to see your audience. However on virtual events platform, you cannot see all audience at one glance. You do still have some insights to their reaction via comments and viewership count etc.
With events being conducted on virtual events platform, the number of audience you can reach, is unthinkable. A recent webinar with Exabytes – DitigalFest2020 (image above) has garnered more than 35,000 views. These virtual events can be exported from these platforms and be shared on social media or other online channels. Thus reaching an even greater audience way after the event is over.
Then, there is also the issue of stage fright vs. being camera shy. Your invited speakers might be comfortable addressing audiences on stage, but might not be natural when facing and speaking into a webcam – seeing themselves on their own screen.
What Difference Does A Virtual Event Emcee Makes To Your Online Event?
More effort is required to retain your audience's attention on virtual events platforms. Why? There are just way too many distractions while viewing these live streams on their phones or laptop and nobody monitors their movement.
Therefore, it is actually important to engage a professional emcee to host and facilitate your online event.
Why Emcee Paige?
Professional emcees represent your brand. It's the image emcees uphold on behalf of your organization and setting the right tone for your live stream virtual event. Trained emcees can professionally introduce what's coming up next, asking the right question, keeping the program smooth and most importantly keep your viewers engaged. Viewers are attending your digital event using their laptop at the comfort of their own home. Hence they do easily get distracted or click away from the live stream. It is important to keep your viewers engaged while encouraging them to share and participant in the stream. Which will in turn lead to more effective communication of your messages to an attentive viewership.
As a professional emcee, she is trained to multi-task: ensure the program keeps to it's designated timeline, meeting the agenda, managing audience and client's expectation (monitoring back-end chat box closely) whilst hosting your livestream. There is actually a lot of things going on at one time. 
It's not easy to have an event organized in times like these. Don't compromise a well organized online virtual event, especially when you have an important message to share to the community or even for those taking this chance to bring your business online.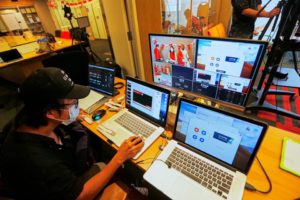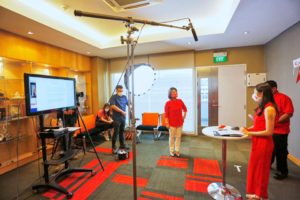 Full Service Online Events Planning and Organizing
Through collaboration with her network of professionals in the events industry, Emcee Paige also has the capabilities to provide full service online events planning and organizing, in addition to her hosting your virtual events.
This means that all the necessary hardware and software which you will require to ensure a smooth online events experience for your audience will be very well taken care of.
By engaging Emcee Paige and her team of online events organizer, equipment such as lighting, professional microphones and software necessary for livestreaming will be available, greatly reducing your hassle of needing to approach and manage multiple vendors.
How Can A Professional Emcee Like Myself Make Your Virtual Event Even Better?
Right now, digital events in Singapore still do not have the practice of engaging a virtual emcee to facilitate livestream. More often than not, it results in just a representative or spokesperson clearly reading off a script.
A virtual events emcee can definitely help with that pain point of online events and smoothen the entire programme. A digital emcee can also help to create engagement as well as making the audience feel involved rather than just have them stare at their screen. 
Emcee Paige is more than comfortable in taking her emcee role from offline to online. She will never fail to bring her bubbly and cheerful persona to your virtual event venue to delight your online audiences.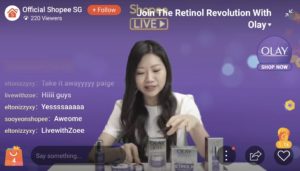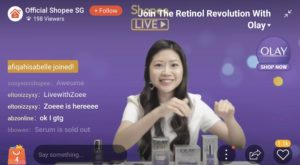 With many years of events hosting experience under her belt, she is quick witted when it comes to managing unforeseen circumstances such as unexpected responses or questions from viewers, under-running or over-running the program – just like any other live events.
Whether you are an event organizer, virtual events platform vendor, or a company thinking of taking your events online. Feel free to drop her a message using the form below or reach her at her email!