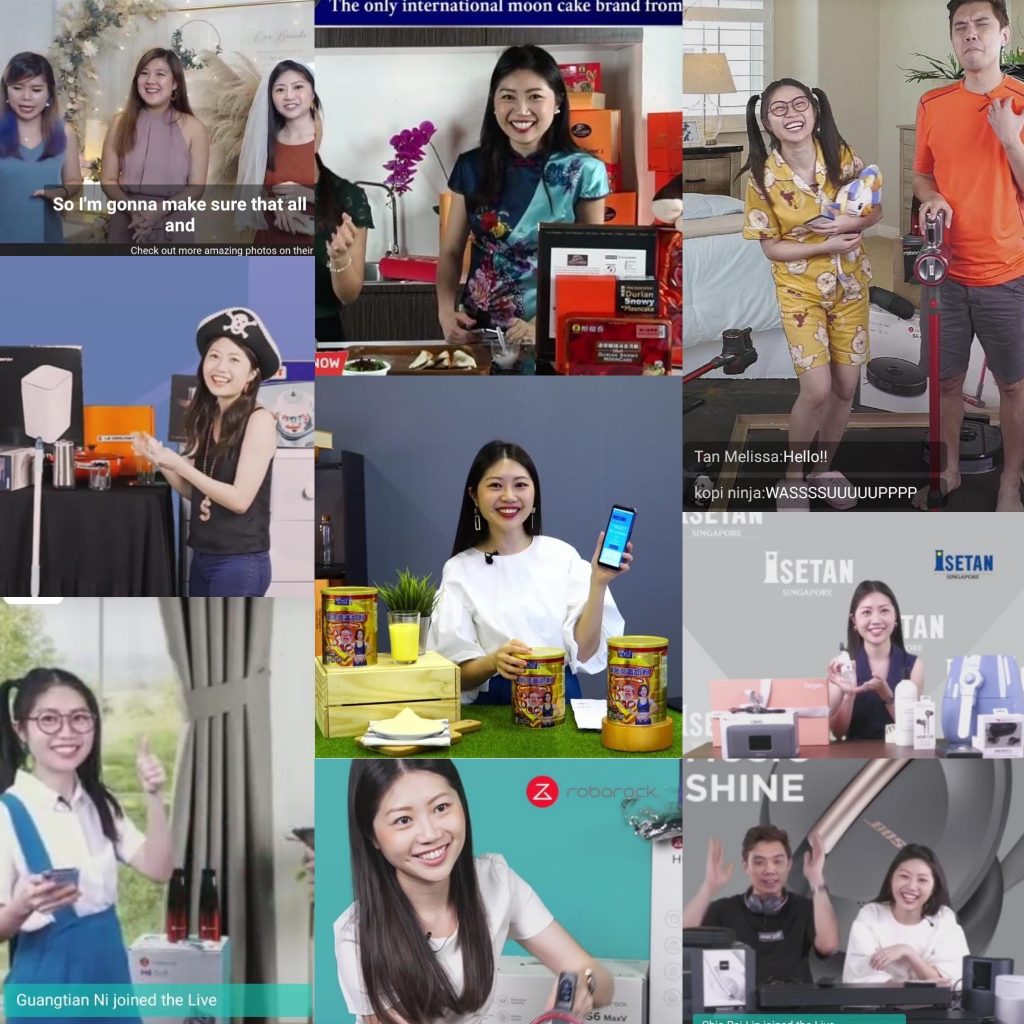 Some updates on my livestreams project so far, done in studio and from home. Have been host Livestream show for about once a week. Been on Lazada more often these days, will share more in the next post. Since CB Phase 2 started, more streams are done in studio than from home, there were for sure pros and cons.
Concerns when it comes to streaming from home.
cons:
internet connection can get unstable (despite investing in a Lan cable)
getting the space and background ready (takes some time, setting up two laptops, light and mics and doc etc)
is home environment quiet enough (that renovation that keeps going on and on omg)
pros:
save on travelling time
save on travelling and parking cost
comfortable home-clothes from bottom onwards (no heels required!)
that's about it (really)
Hence live-streaming nowadays felt like any other event I used to host – reaching earlier to prepare, travelling to and fro, just that eventually it has became a much shorter event. Probably because I haven't hosted any marathon whole day event as of now, which is quite unlikely as seldom client will want to host long hours of livestream as we all know it's hard to keep their attention on the screen for long. I am happy that livestream is now usually 1-2hours long (or rather short:) Even the SIM graduation ceremony that I am hosting end of the month is gonna be just 1.5hours.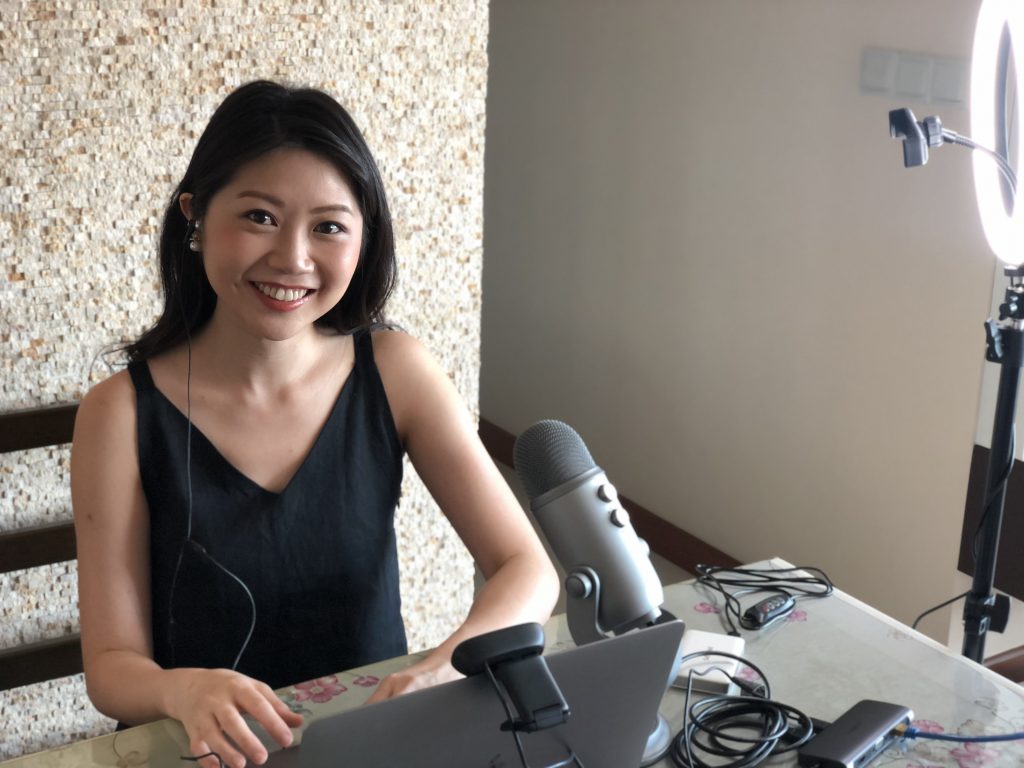 Honestly I have no preference when it comes to hosting livestreams in studio or from home, both are fine as long as client are nice to work with, really!
Also there are more couples looking at getting emcee for their wedding, and in fact there are a lot more wedding enquiry for this year end Nov & Dec. I shall leave the sharing of wedding enquiries for the next blog post ("v")