I am really glad to have the opportunity to do Ariston commercial shoot amidst the long break. We all know why got such a long break as obviously it is due to the Covid19. Well many events has been cancelled. Very thankful to Jaze from mojoideas, always like a big brother to me. I am very humbled when he once said to me that I am a hidden talent that has yet to be discovered. That's very kind of him! Thanks for having so much faith in me – in my voice and my acting skill. Previously did a VO project with him and now a YouTube commercial. Hope I can recommend him projects too.
During the shoot
I had so much fun during the shoot. To be honest the role was a breezer. I don't have to purposely act out anything. Hosting does help me to memories those script. Just a little stress that I need to memorise word for word. Thankful that my experience with Channel 8 drama come into good use too. Looking forward to the end product, excited to see myself on YouTube soon.
Big thank you to the make-up artist Melody! She's quick and so good with the natural looking make up.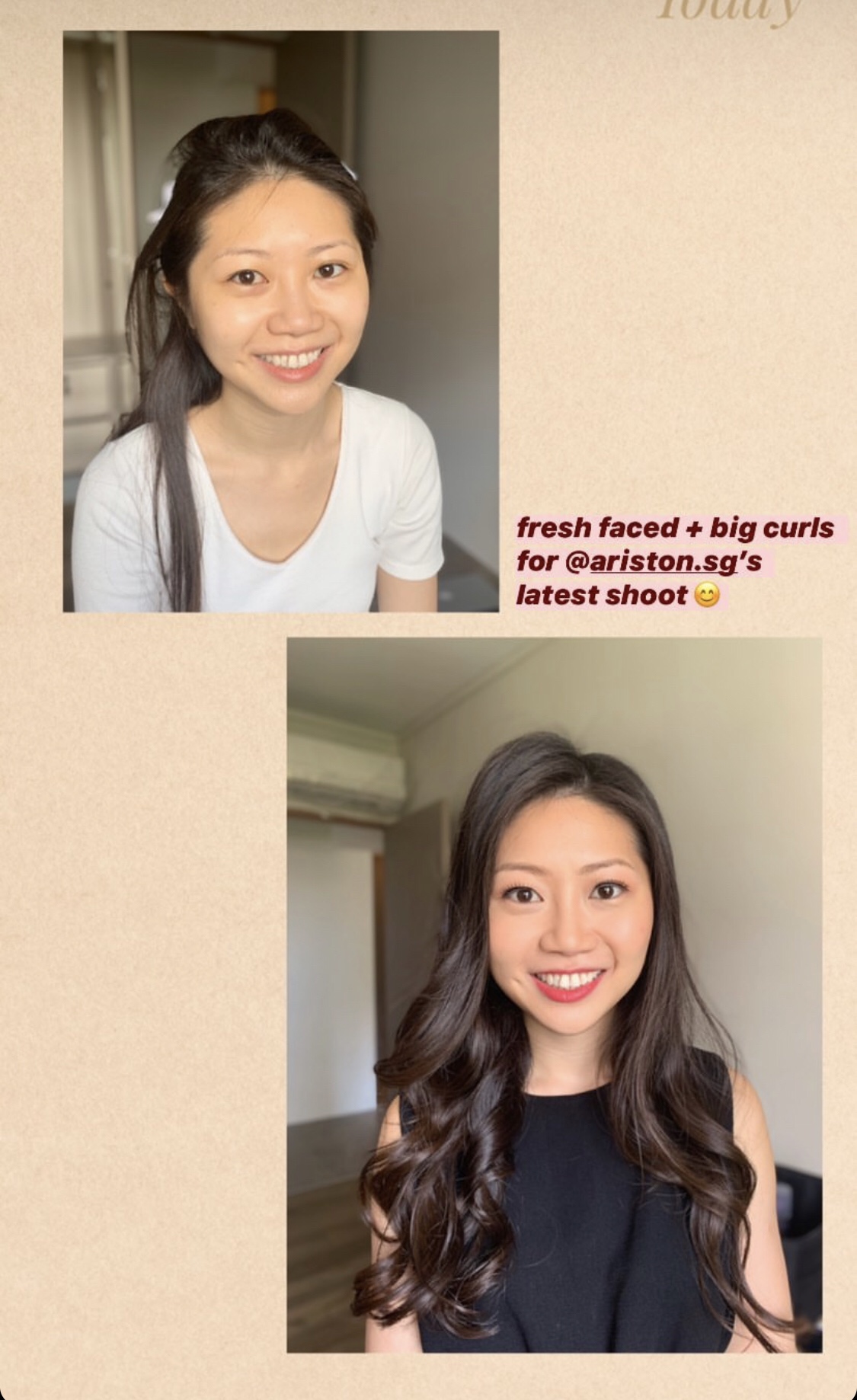 Where did we do the shoot…
First location was at an empty house, was still under renovation. There wasn't proper ventilation, mirror or chair but the make up artist was still able to make me look so pretty, kudos to her make up skills. After I had a quick lunch in the car, we all head next to do studio shots. And is non other than Mojoideas' studio! All the way from east to west and that's where we can do the green screen shots. It's almost a full day shoot, reports at 9am for make up , wrapping up at about 6pm. Time past so fast when you're having fun. Not just the fun times haha there are times when I request for retakes… sorry to request retakes as I am not satisfied with myself.